About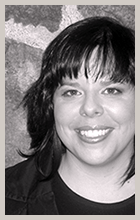 Registered at l'Ordre des Acupuncteurs du Québec, I graduated from the Collège de Rosemont, the only college offering this intensive 3 year program in the province. In addition to the general training courses of the program, I did the obstetric training at the Lasalle Hospital. I was part of the team that provides acupuncture during labor at Lasalle Hospital for 5 years. I now have the privilege to supervise the final internships since the winter semestre on 2016!
For more than 10 years now, my interest for women's health, fertility, pregnancy and post-partum is as intense as always! I keep my skills up to date in these domains to insure that my services are of the highest quality. I also offer acupuncture treatments for children; many options are available with transdermal needles, Laser or with a needle free Japanese approach (
Shonishin
).
I worked as an occupational therapist from 1995 to 2015. My therapeutic goal is always to re-establish balance in everyday life activities in order to enable my clients to reach their full potential. I worked many years with a clientele presenting acute and chronic pain. Since 2014, I introduced Tuina (Chinese therapeutic massage) to my acupuncture treatments in order to optimise the results.
For me, acupuncture was the next logical step as Chinese Medicine is a medicine based on the balance between body, mind and spirit. This balance can be maintained or found with acupuncture treatments and a life hygiene adapted to the individual constitution of the client.
My mission is to offer a service that integrates
knowledge
(continuing education, scientific reading),
know-how
(use of different acupunctural modalities - needles, Lazer, electro-stimulation,
guasha
, cupping,
Tuina
), and
understanding
(listening, being present, welcoming).